Introduction:
The majority of us live frantic lives, rushing through our days to fulfill family commitments, meet deadlines, run errands, and amidst all this, try to squeeze in time for a workout session. Wellness and sleep seem to have taken the backseat in our priority list. But, yes, each year, we plan to take some time off from our fanatic lifestyles to break free, recharge and relax. Contrary to the regular holiday, why not opt for a wellness resort? In recent years, the tide is turning, and a majority of people are now inclined to forgo their beer-fuelled vacation to one at a relaxing wellness retreat in the lap of nature. In such case, rather than falling asleep at 6 am, you will look forward to waking up by the chirping sound of birds at dawn– without any hangovers.
The kind of stress-filled lives that we lead, just getting away from the hustle and bustle would not help much. To achieve more out of your break or time off, instead of opting for a nature getaway, opt for complete rejuvenation at various wellness retreats across India.
Wellness retreats are enriching escapades to a haven to attain a deeper emotional and physical withdrawal from the daily rigors of life. Wellness resorts have gained popularity over recent years. Right from counseling, yoga, healing therapies, healthy meals, meditation, etc., are offered by wellness retreats. Health and wellness in India have gained new momentum in the last decade. There is something for everyone, whether you are a marathon runner, a 9 to 6 employee, a seasoned yogi, a homemaker, or simply someone who wants to focus on their metabolism. India has numerous types of wellness retreats spread across the country that packs in a perfect blend of spas, organic meals, and yoga programs.
What is a wellness retreat?
Wellness Retreat can be defined as the travel to promote wellbeing and health through psychological, spiritual, or physical activities. It means to step back from the chaotic routine, slow down, relax, and unwind in solitude. Allow yourself to devote time to your physical and emotional well-being. It is crucial as one may easily get caught up with the daily ruckus of life that we often ignore what our body is telling us. We all need to unwind from time to time, do a digital detox, slow down from multitasking, and enjoy some peace and tranquillity.
Health retreat holidays can be whatever you want them to be. Based on the increasing popularity of Wellness centers in India, they are a diverse range of them all over the country. A wellness resort goes beyond fitness and health. It provides people the chance to do things they would seek during any kind of travel – meaningful experiences. You can avail yourself the same here as well through self-improvement, relaxation, exploration, or simply chill under the sun. Above all, it is an opportunity to re-energize before returning to your regular schedule, rejuvenated and ready to go. People, who often take such breaks to decompress, ultimately feel happier and work smarter. A wellness retreat helps you unplug, practice mindfulness through yoga and meditation, and feel rejuvenated.
Why wellness retreats are good for you?
Wellness retreats are unique as they allow you to harmonize your mental and physical wellbeing, unplug, and bring back your natural rhythms. There are numerous reasons to attend a wellness retreat, six of which are listed below:
Break from Your Routine Life!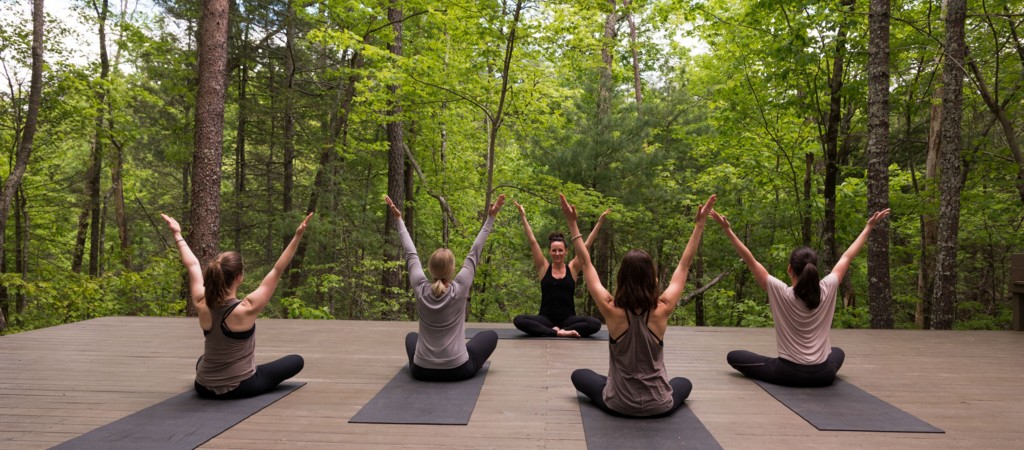 Image Source : https://hips.hearstapps.com
When was the last time you had entirely nothing to worry about? You would take a few minutes to know the answer to this. Life is filled with responsibilities and never-ending commitments that include home, office, kids, and other obligations towards friends and family. Taking a break from your mundane life is extremely beneficial for your well-being.
Break your routine with wellness retreats. They will compel you to leave behind the hysterical conveyor belt of day-to-day life. Thus, allowing you to take the time to rest, recuperate, and reflect. Wellness retreats are unlike the traditional vacations – wherein between all the sightseeing's and parties- can be tiring in themselves. These retreats offer a more meaningful break, with each element of this experience is specifically tailored to help you nurture your body, mind, and soul. There is a range of wellness resorts across the country. Right from luxury wellness resorts to budget-friendly wellness retreats, choose the one as per your preferences.
Break your Old Habits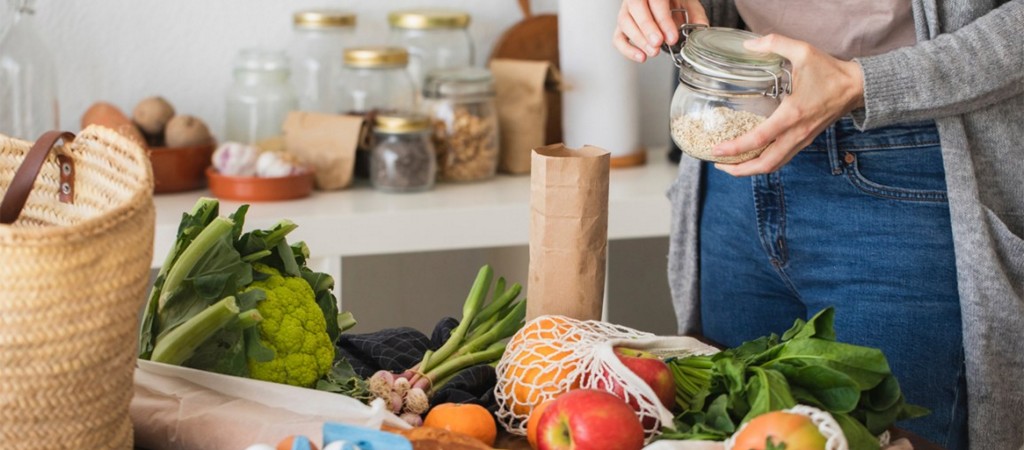 Image Source : https://i0.wp.com
Whether you are a binge-eater, have issues in portion control, are lethargic, overindulgent during meal times, or consume alcohol or smoke a fag, break your old habits with a wellness retreat. The peaceful environment and a well-planned schedule at the wellness resort give a break from your routine. By following this completely new routine at the resort, one will have the chance to break their old habits and cultivate new ones, like meditation, a holistic approach towards food, yoga, etc. Health and wellness in India have been emphasizing wellness retreats to break away from all the habits that may be affecting your health.
Change your lifestyle to be healthier and more conscious.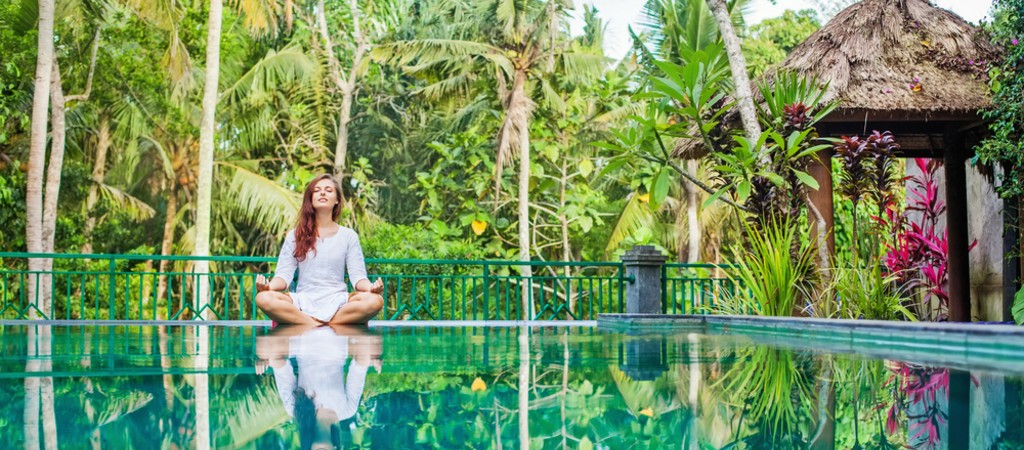 Image Source : https://www.traveldailymedia.com
A holistic approach to wellness retreats that combine meditation, yoga, healthy meals, healing therapies, and a peaceful environment leads people towards a healthier and more conscious approach to life. Be it a specific yoga retreat or other diverse wellness retreats, the natural surrounding will take your mind away from any negative energy, gather your thoughts, and relax your mind.  The benefits of wellness retreats are that they help you to release all your negativity and make you focus on positive thoughts by looking after your body, mind, and soul. Once the person returns from the retreat, they can restart their routine with more clarity and empowerment.
Relax Your Mind and Body With Nature!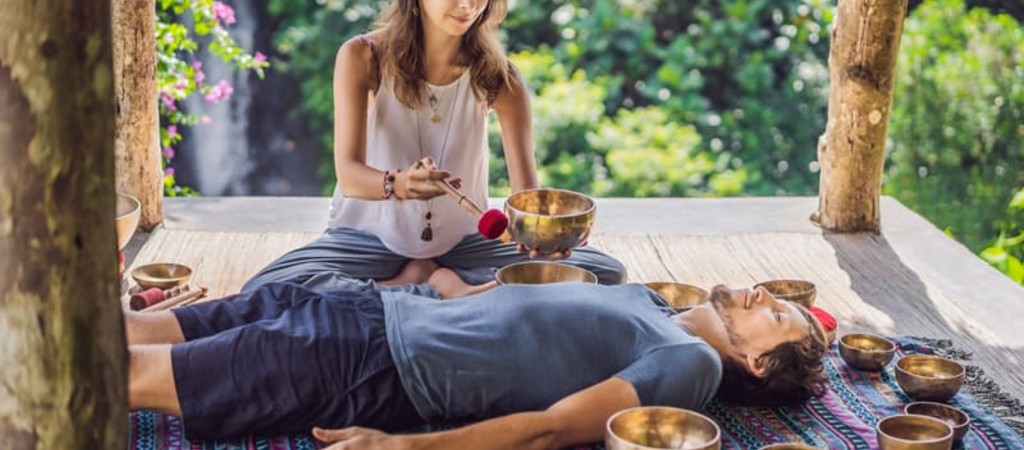 Image Source : https://drprem.com
All of us are so absorbed in technology in recent times that we sometimes struggle to find a healthy work-life balance. We are often calling clients and reply to emails even after leaving the office. Work – be it at the office or home can be stressful, thus leading to severe implications for our mental health. All we need is a mental health getaway. In a mental health retreat, you are in entirely new surroundings where the beautiful lush green scenery helps you relax your mind and encourages relaxation.
The benefits of a wellness retreat for mental health are many; it helps you revitalize your mental and emotional state, de-stress, and gives time to reflect, relieve your negativity, and learn relaxation for the mind and body.
Guilt-free food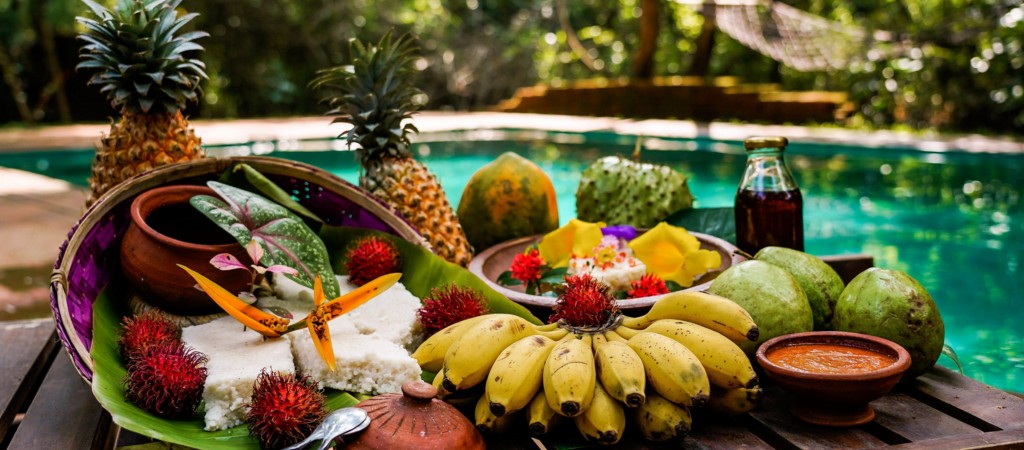 Image Source : https://i.pinimg.com
While you are at your holistic healthy food retreat, you will be nurtured by a daily diet that includes natural, pure, and organic beverages and foods. Many wellness health retreats offer guests a choice of vegetarian, vegan, macrobiotic menus, Sattvik food – especially in Ayurvedic retreats, and nutritional beverages. Some guests may enjoy food on a wellness retreat, while some may opt for alternate fasting, and some may choose light nutritional meals. Guests can choose from a range of healthy food options like organic whole food supplements, herbal drinks, etc. Consumption of nutrient-rich foods will return your psyche and mind to their natural state of pure clarity. It will gain precise mental sharpness and help to focus better on your routine life.
Spice Up Your Relationship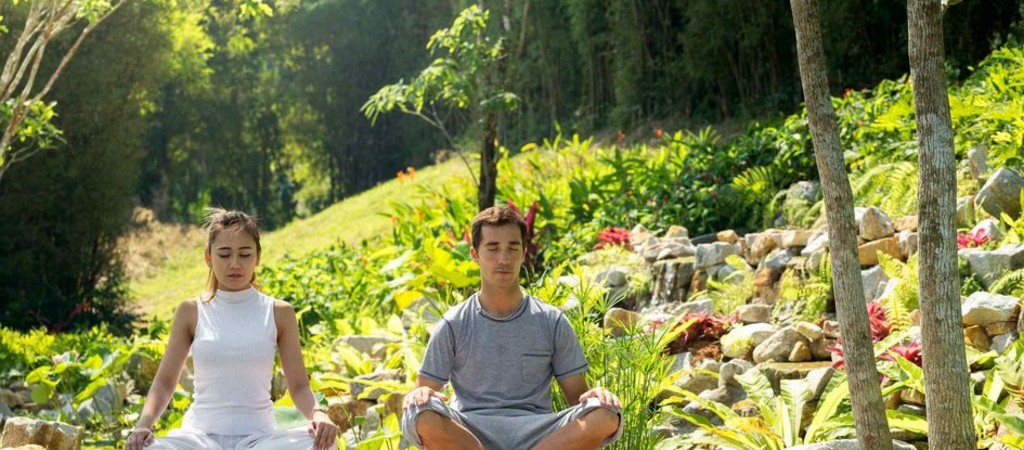 Image Source : https://www.healingholidays.com
Everyday life can get taxing for couples, and at times they would need time to connect, relax, and enjoy themselves. A Couple's Wellness retreat is a form of luxurious vacation that one can take with their partner. Couple retreats are also known as couple getaways to restore their relationship without the chaos of their daily life, work, and kids. The retreat gives them the time to look inward and focus on each other. Spending time away from mundane chores will help each other to unwind and connect. This relaxing change will give them something tangible to take home in the form of relationship skills that will help them grow closer to their partner.
Mediflam – Health & Wellness in India
After reading the above, you must be thinking that a wellness resort sounds great but who has the time for it? Turns out that, now is essentially the perfect time for a wellness getaway. A wellness retreat is an ideal chance for one to relax, get away from daily stress, and learn to improve their lifestyle. From yoga classes to seminars, there are several activities to enjoy. Each one of us can opt for a health retreat and get it tailored to suit their needs. Whether you are suffering from digestive problems, stressed from work, want to lose weight, or simply considering a healthy break with a difference, wellness centers in India are the perfect way to leave your troubles behind and reconnect with nature. Without much ado, after knowing all the perks of a wellness retreat – check out the best retreat for you with the advice and guidance of our Mediflam team. talk to us at +91 8200637521 to discuss customizing your perfect wellness health retreat. Mediflam has some great collaboration with several wellness resorts across our country.
FAQs regarding wellness retreat
What is a wellness center?
A wellness center – in a broader sense is a place that provides health services for both body and mind. Wellness Centers in India offer not just traditional but alternative therapies as well. Some of the most popular therapies are skincare, naturopathy, magnetotherapy, Ayurvedic massage, acupuncture, color therapy, and several other holistic modalities.
How much does a wellness retreat cost?
The cost of wellness retreats across India varies greatly; it depends on the accommodations, duration of the stay, services included, meals, and classes. An all-inclusive wellness retreat offering meals, stay, personal training, spa treatments, fitness classes, and other activities may cost approximately around INR 25000 to INR 50000 a week to have a benchmark idea.
What is included in a wellness retreat?
Wellness retreats are generally located in a tranquil location with lush greenery to escape the chaotic routine and connect with nature. There is a range of wellness retreats suited to the specific needs of the clients. But, overall all the wellness retreats include accommodations, healthy dining options, a range of wellness activities, and wellness-related facilities.
What do you wear to a wellness retreat?
While deciding what to wear to a wellness retreat, one should consider functionality and comfort and not impress. The focus should be comfortable loose-fitting clothes and footwear.
Are wellness retreats worth it?
Wellness retreats improve your physical and mental well-being. It provides inspiration and a different way for positivity. They can assist you in discovering a new spiritual practice, a new hobby, or achieving a deeper sense of passion for life. They help you to address deeper issues like emotional health, communications, and healing. They offer substantial physical and mental health benefits that can catapult a wellness-inspired lifestyle.